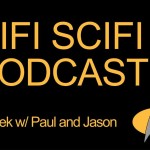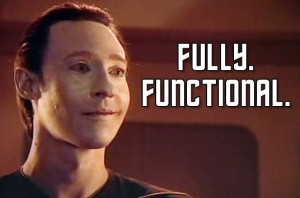 So a couple of things right off the bat.
First – our regular posting schedule looks to be as follows:
Tuesdays: Fresh Episodes
Thursdays: Episode Previews
Our thinking here is that previews come out on Thursday, you'll have the weekend to catch the episode, then be up-to-speed when our new episode drops on Tuesday.
Second – this episode that we're going to watch… it's pretty rough.  If you're a Trek veteran, you know what you're getting into… so feel free to watch along with us.  If you're new to Trek, this one isn't required viewing (unless you like copious amounts of cheese).
Please enjoy this preview, and we'll see you on Tuesday with the full show!
-Jason